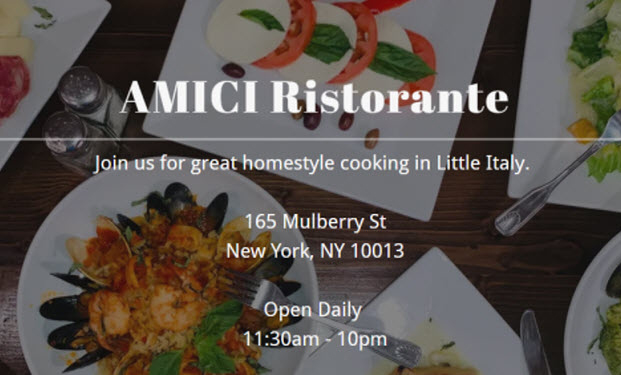 AMICI Ristorante
165 Mulberry St, Manhattan
212 203 2766
Business Hours
11:30 am - 10 pm
Located in Little Italy on Mulberry Street, Amici ristorante offers the best Italian meals at good prices. Check our website for our menu - Antipasta, Insalata, Zuppa, and Pasta.
Happy Hour
Monday to Friday 4pm - 7pm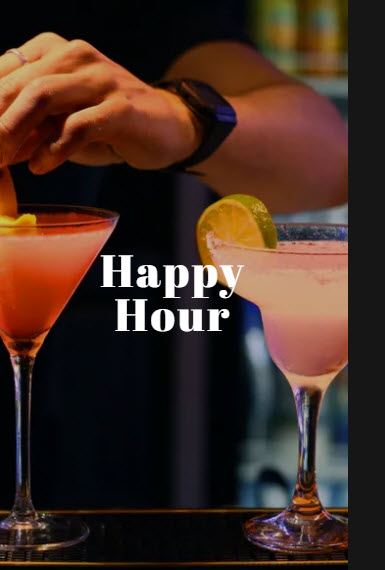 Lunch Specials
Everyday 11:30 am - 4pm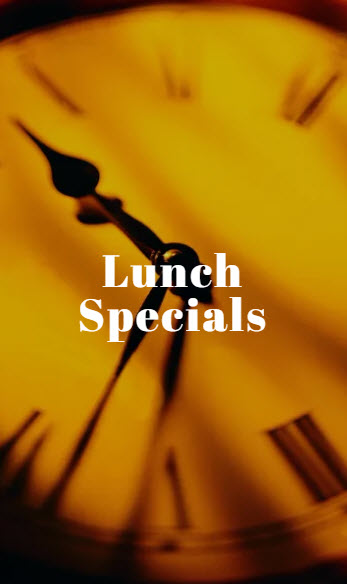 Dinner Specials
Everyday 4 pm - 10pm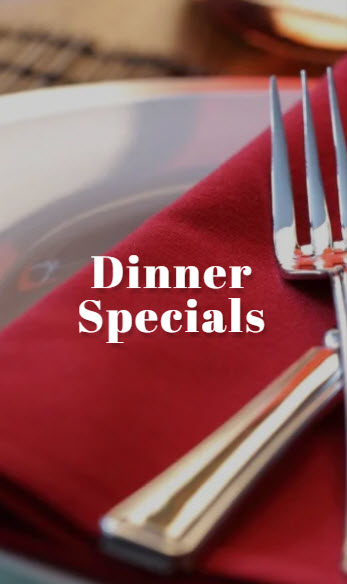 Love our business by sharing
Good place, great food, good balance between price and quality, I highly recommend.
A network website with social media sharing where "businesses work together building traffic.
** The Power of Social Media Networking **
100+ business owners sharing
It is powerful. You control your own page. Ability to Immediate edit and add your content. Owners are featuring promotions and events, and then sharing. That is the equation to more traffic and success.
REGISTER
Our New Facebook Group
It is all about networking and tools. Our website plus our Facebook Group make it easy for you to promote your business. Join and invite some friends; that is how WE grow.
Want to be featured on our top 10 website?
$450 for the year but sign up now for a limited time, for only $300 for 1 year (12 months), you will become part of the top ten network.
Related Businesses and Deals