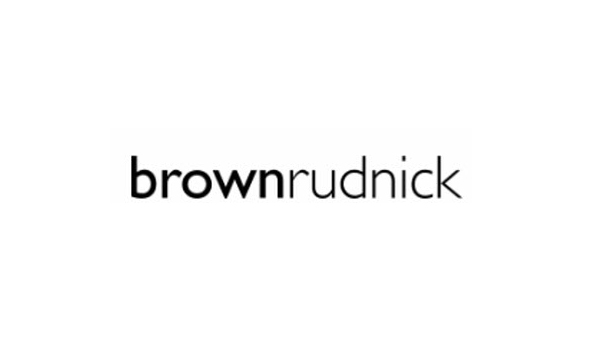 Brown Rudnick
7 Times Square New York, Manhattan
212 209 4800
Powered by over 250 lawyers in key financial centers, including New York, London, Paris, Boston, California, and Washington, DC, Brown Rudnick is a law firm designed for speed and performance. Our advice is practical and business-driven – not abstract or opaque. And our progressive operating model takes collaboration to a new level – benefiting like-minded clients who want muscular, integrated service, timely delivered. From major corporate restructurings, class actions and cross-border mergers, to exotic asset-class securitizations and the front lines of global climate initiatives, we are committed to your business and passionate about results.
A strategic portfolio
A strategic portfolio of premier Corporate, Litigation, Corporate Restructuring and Capital Markets legal practices
Dedicated client service
Dedicated client service based on a comprehensive understanding of client needs and objectives
Community leadership
Community leadership through a focused, influential Center for the Public Interest
Love our business by sharing
A network website with social media sharing where "businesses work together building traffic.
** The Power of Social Media Networking **
100+ business owners sharing
It is powerful. You control your own page. Ability to Immediate edit and add your content. Owners are featuring promotions and events, and then sharing. That is the equation to more traffic and success.
REGISTER
Our New Facebook Group
It is all about networking and tools. Our website plus our Facebook Group make it easy for you to promote your business. Join and invite some friends; that is how WE grow.
Want to be featured on our top 10 website?
$450 for the year but sign up now for a limited time, for only $300 for 1 year (12 months), you will become part of the top ten network.
Related Businesses and Deals